Editorial: Beauty & Wellness
LIFESPA: I came up with the idea to do an editorial look book for Life Time's spa brand, LifeSpa, as a way to deliver valuable, engaging content while promoting our products and services–and increasing the perception of our stylists and technicians as leading experts in the beauty industry. Instead of spending resources on producing more brochures that have less impact, we produced a beautiful piece on a limited budget that compares aesthetically to publications like W Magazine. I created all of the content, guided art direction and directed on-set at the photoshoot.
AVEDA: Every season, AVEDA launches a collection of looks that set the stage for the upcoming season. This collection is called Sublime, a name I created to describe the wide range of looks represented. It's Punk, it's Goth, it's the New Romantics. Each look has a raw edge, is asymmetric in some way. We called it perfect imperfection. I named each look and crafted a backstory for each look.
For

LifeSpa AVEDA

Type

Magazine, Lookbook, Brand Book, Print, Editorial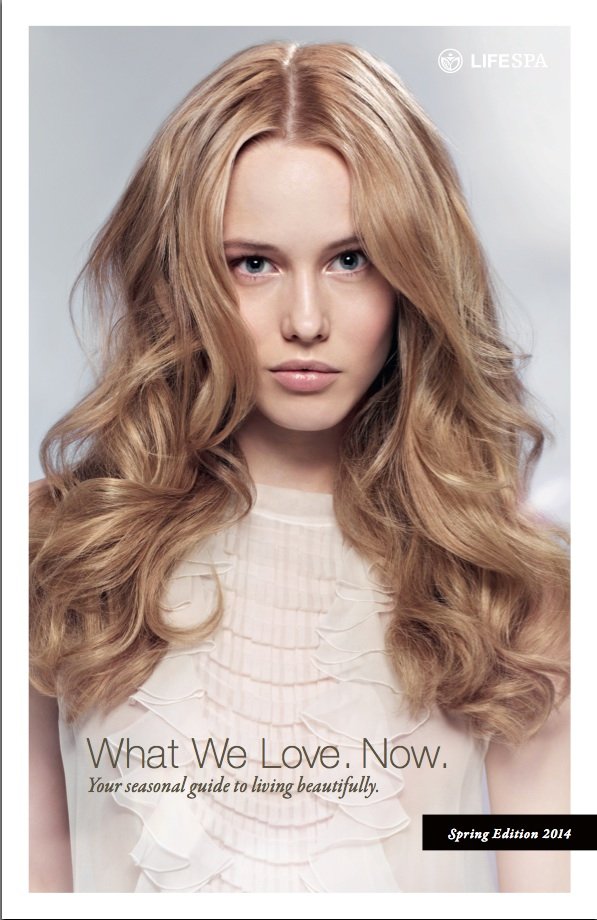 LifeSpa Spring Lookbook